ExtendaRetail Silent Touch
Silent Touch version 19.2 has support for Dintero Checkout inStore
How it works
Dintero Checkout via SMS​
Customer will get a SMS with link to Dintero Checkout. Customer then needs to select a payment method and approve the payment.
Link to demo video in Norwegian:
If Only Vipps or Swish enabled in Dintero Checkout​
If only Vipps is enabled in Dintero Checkout, the customer will get push notification, where they approve the payment.
Demo video with Vipps in Norwegian:
How to setup
Step 1: Create Dintero account and apply for payment options​
A) Create and account at dintero.com​
B) Enable payment methods for production in Dintero Backoffice​
Login to Dintero Backoffice
Go to Settings → Payment Connections
Apply for your preferred payment option (it will take 3 days or more for you get approval).
We will notify you when the your application is approved.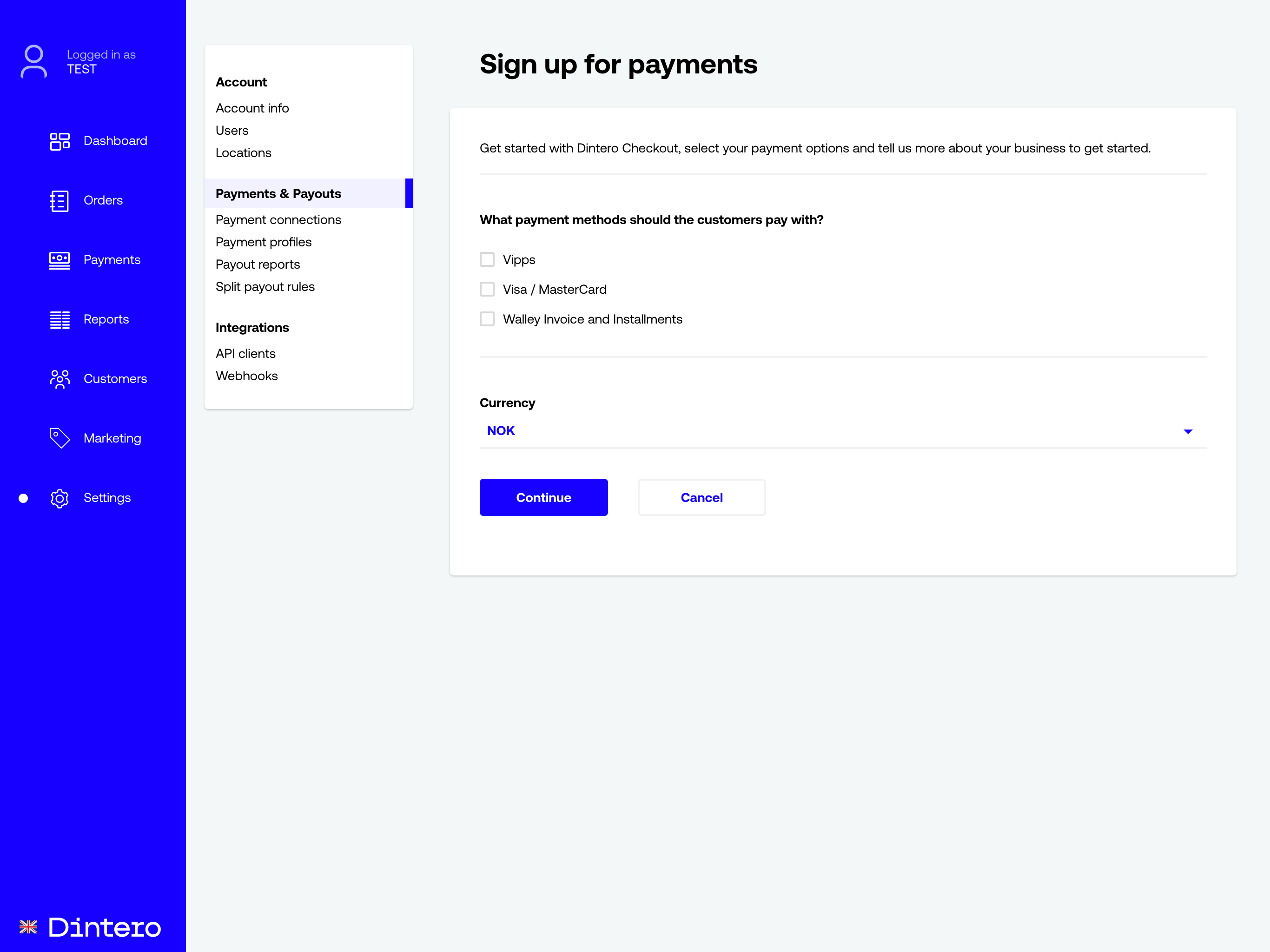 Step 2: Configure Silent Touch​
Go to STConfig settings. Functionality->Online payment->OnlinePaymentType = Dintero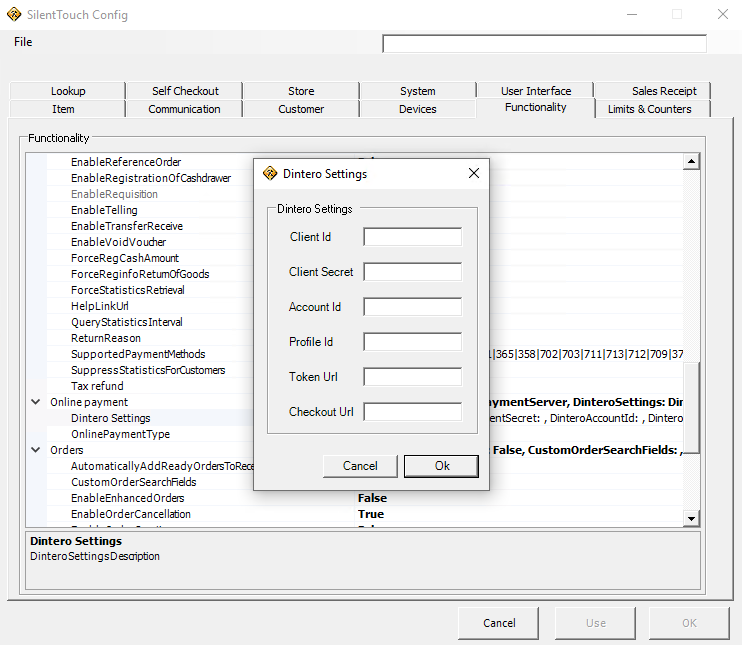 Copy and paste following URLs into settings.
For remaining values, please login to Dintero Backoffice to retrieve them:
How to get Client Id & Client Secret, Account ID & Profile ID​
A) Go to Settings → API Keys→ Add new api keys​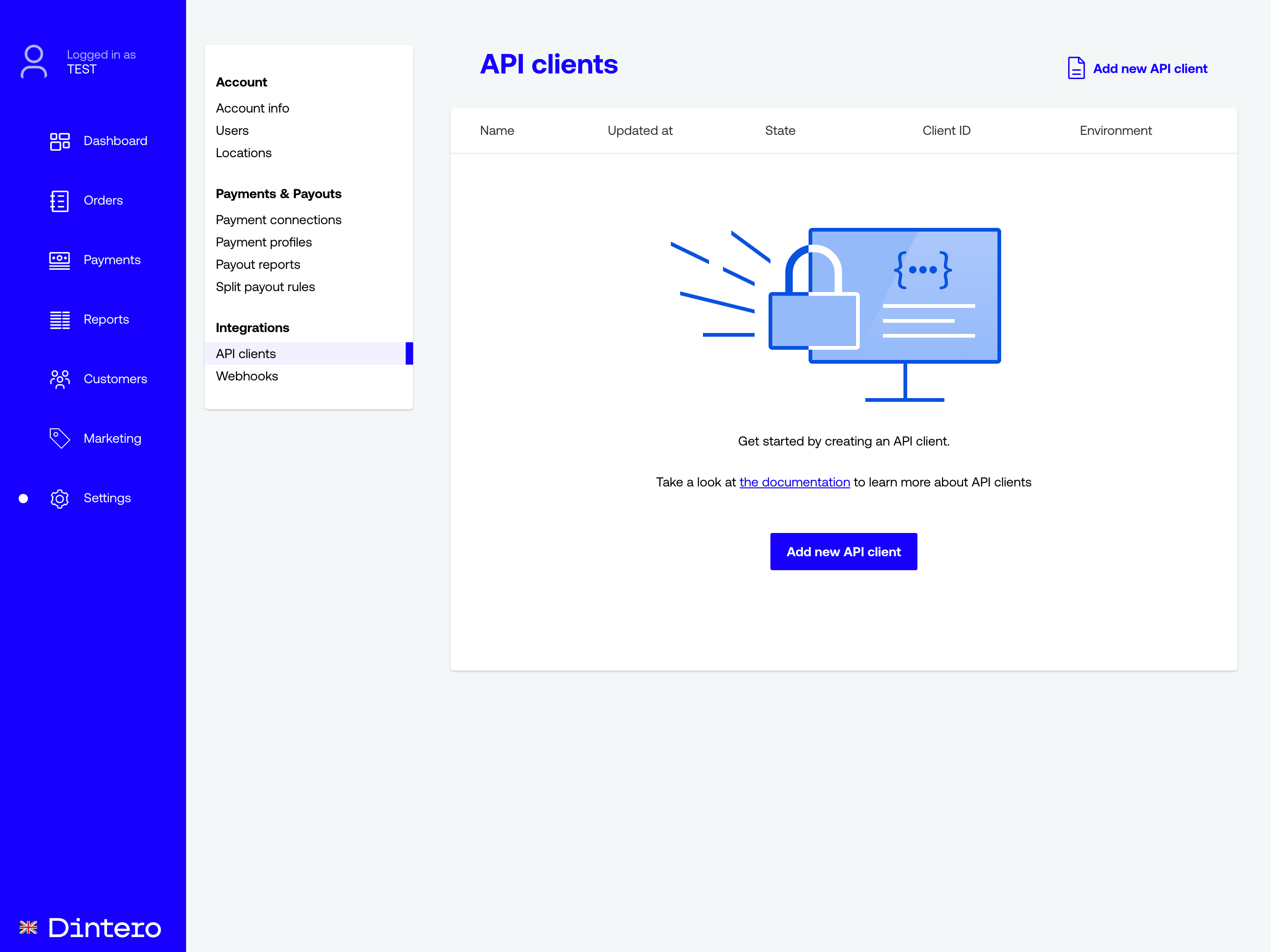 B) Click on Checkout Client​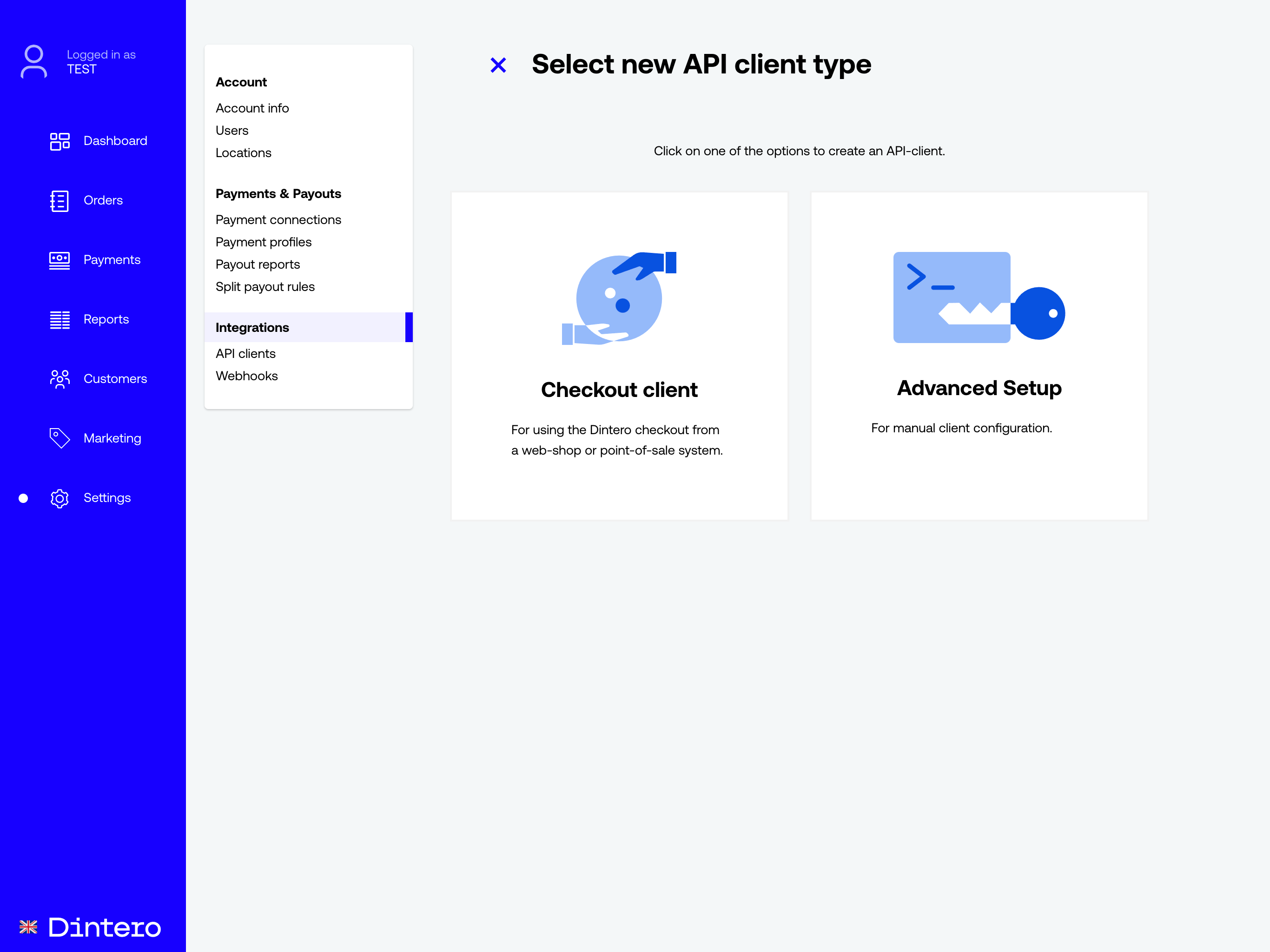 C) Enter Name for client and click on Create API Client​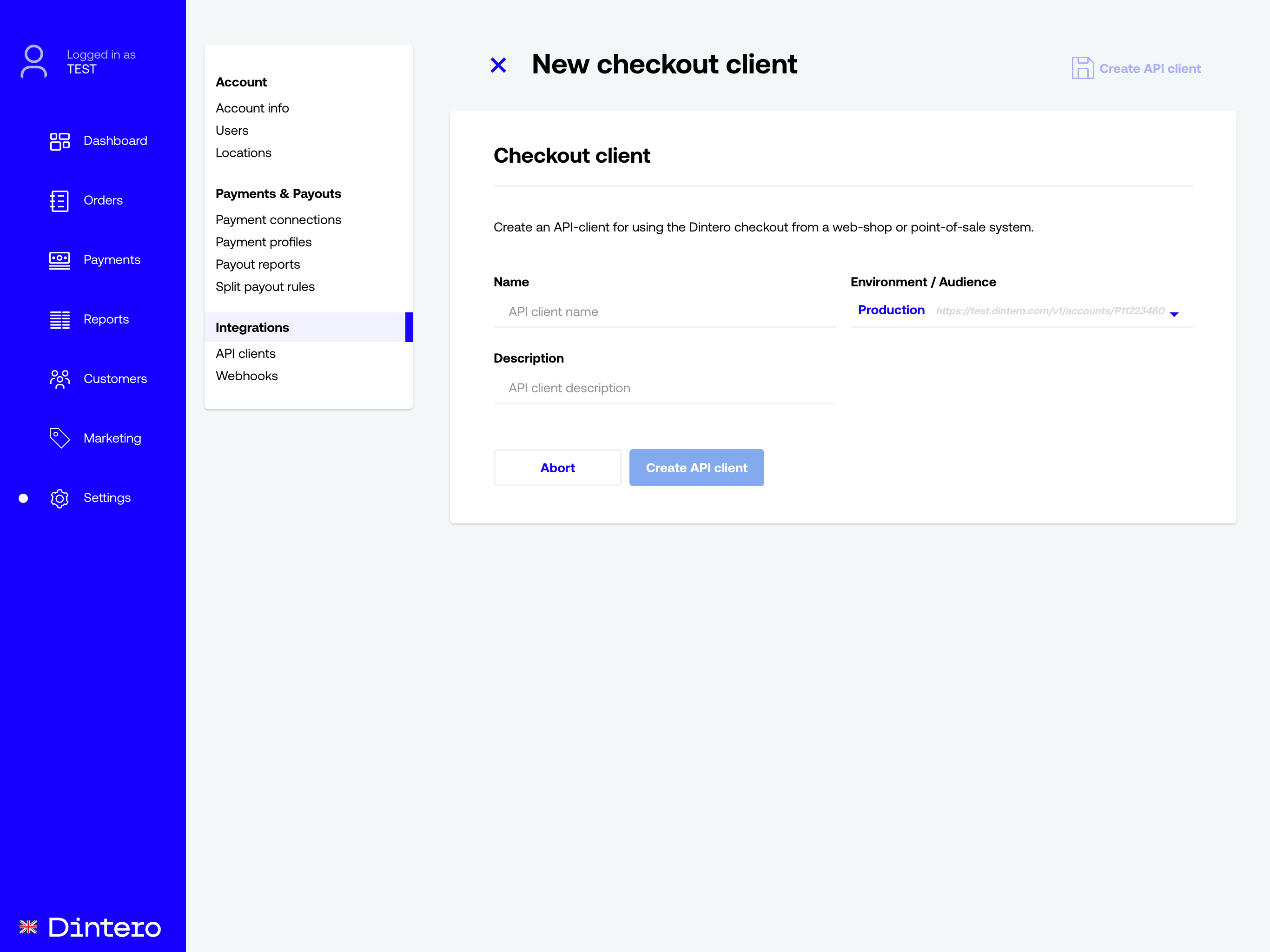 D) Save your credentials in a secret place.​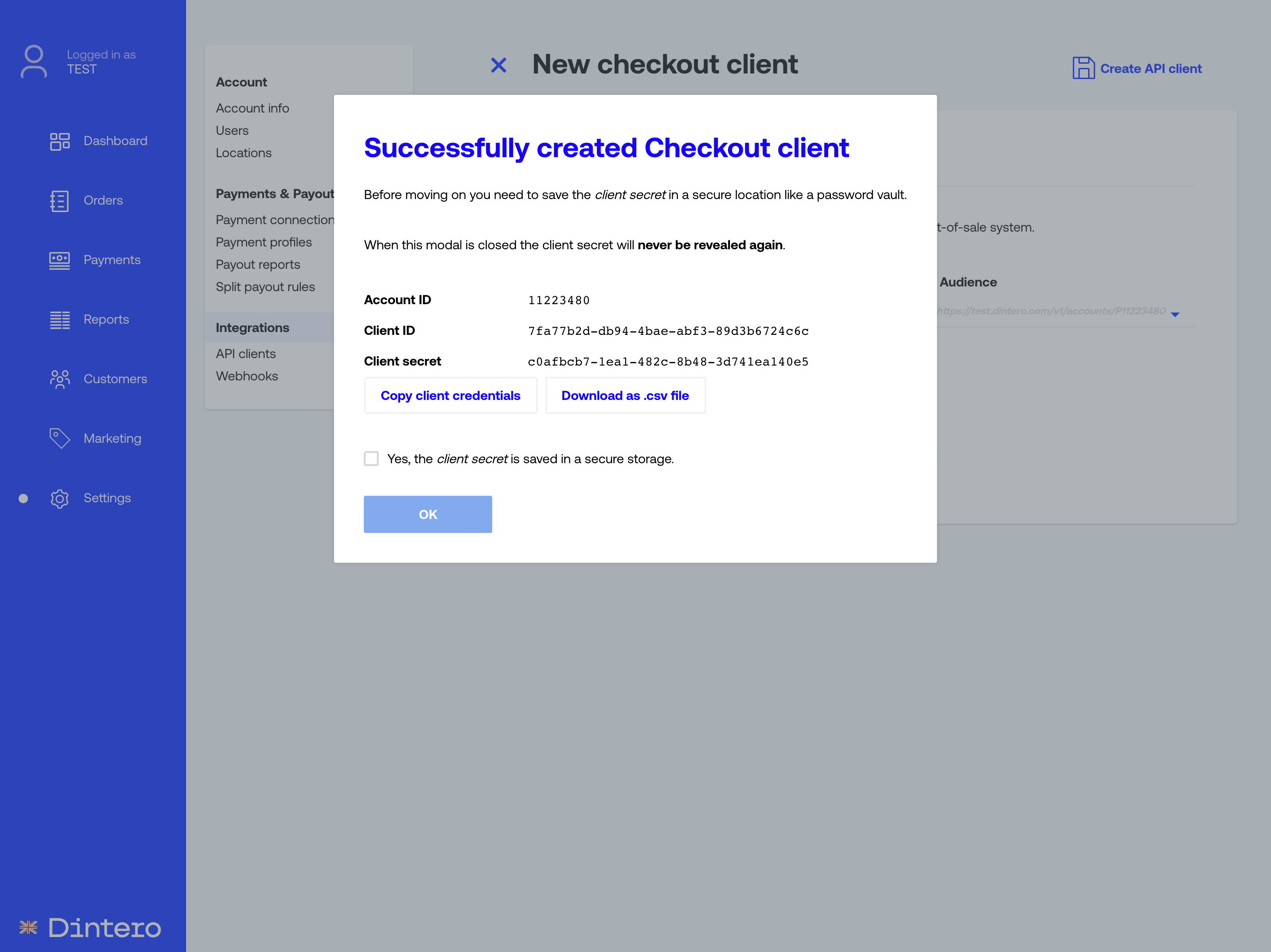 E) Copy Client ID & Client secret and paste into STConfig settings.​
F) Enter Account ID in STConfig settings where you add P before the account id. Example: P11112225​
NB! Add P in front of the account ID from the file you downloaded.
G) Go to Settings → Payment Profiles→ New Payment profile​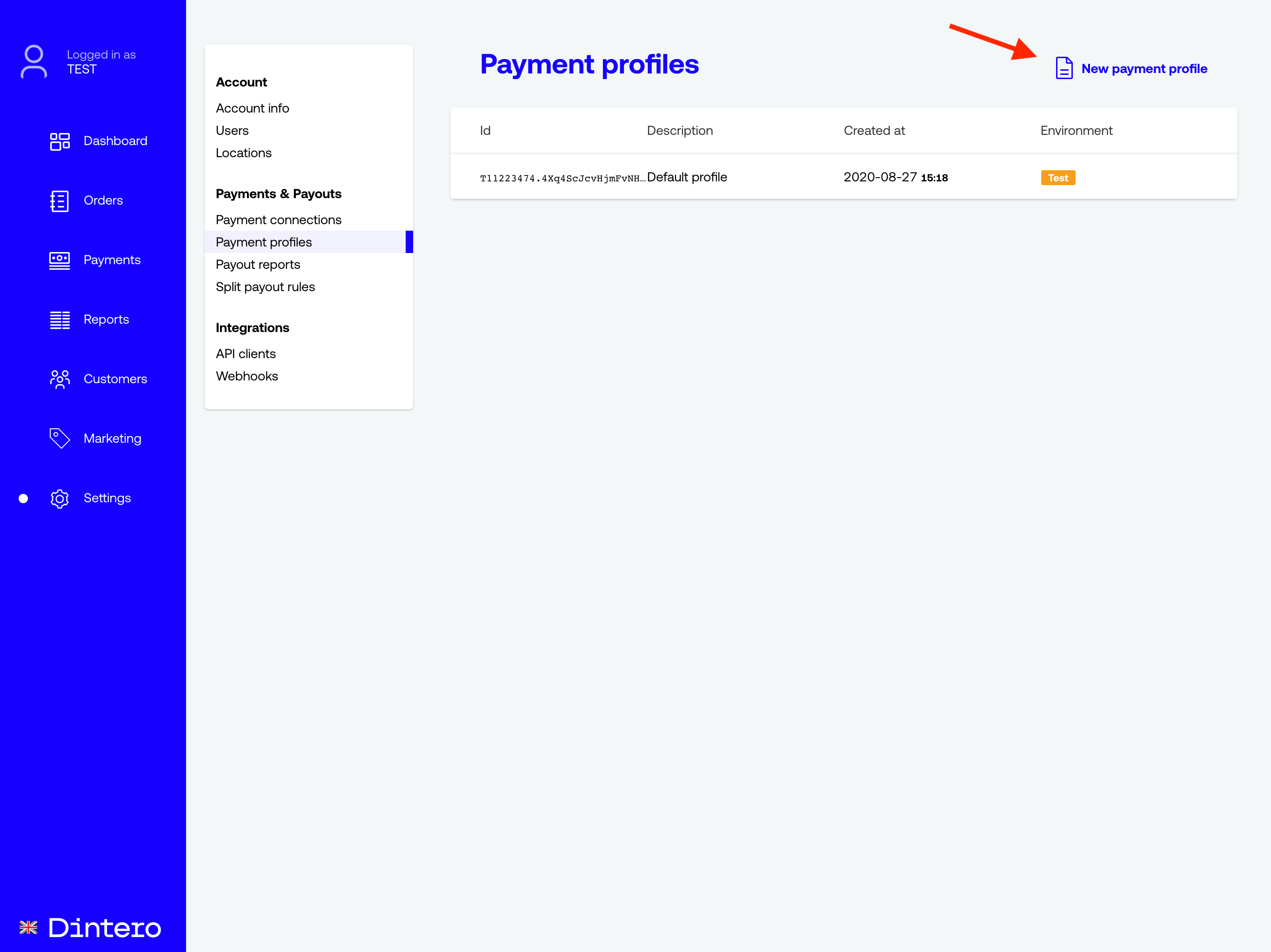 H) Create your custom Checkout Payment profile​
Fill out the Description & add URL to your store logo.
For inStore: Enable Automatically capture authorized transactions & Send the payment as push/SMS to the customer.
Then Click on Create payment profile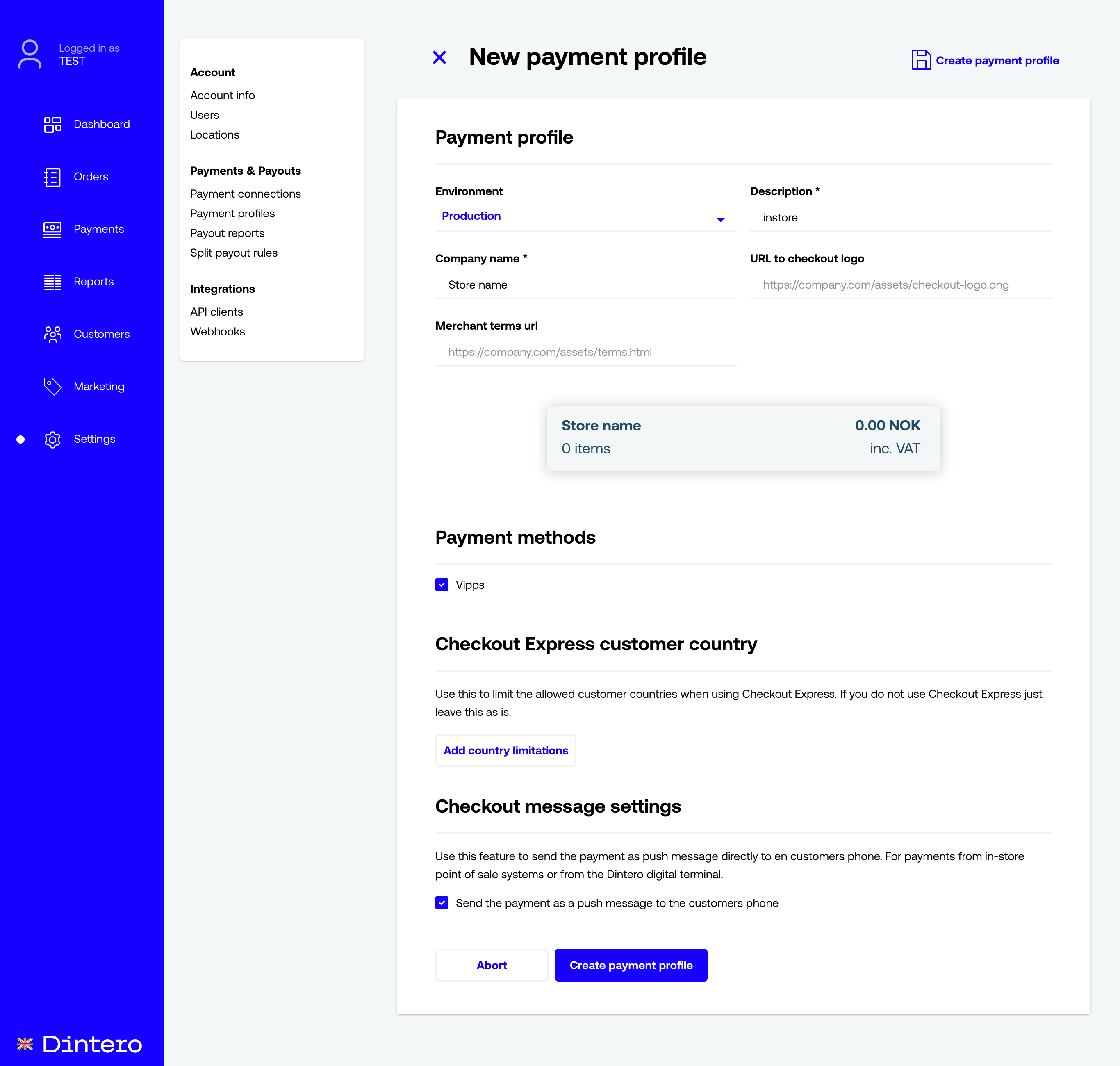 I) . Copy payment profile id to Silent Touch configuration in Profile id.​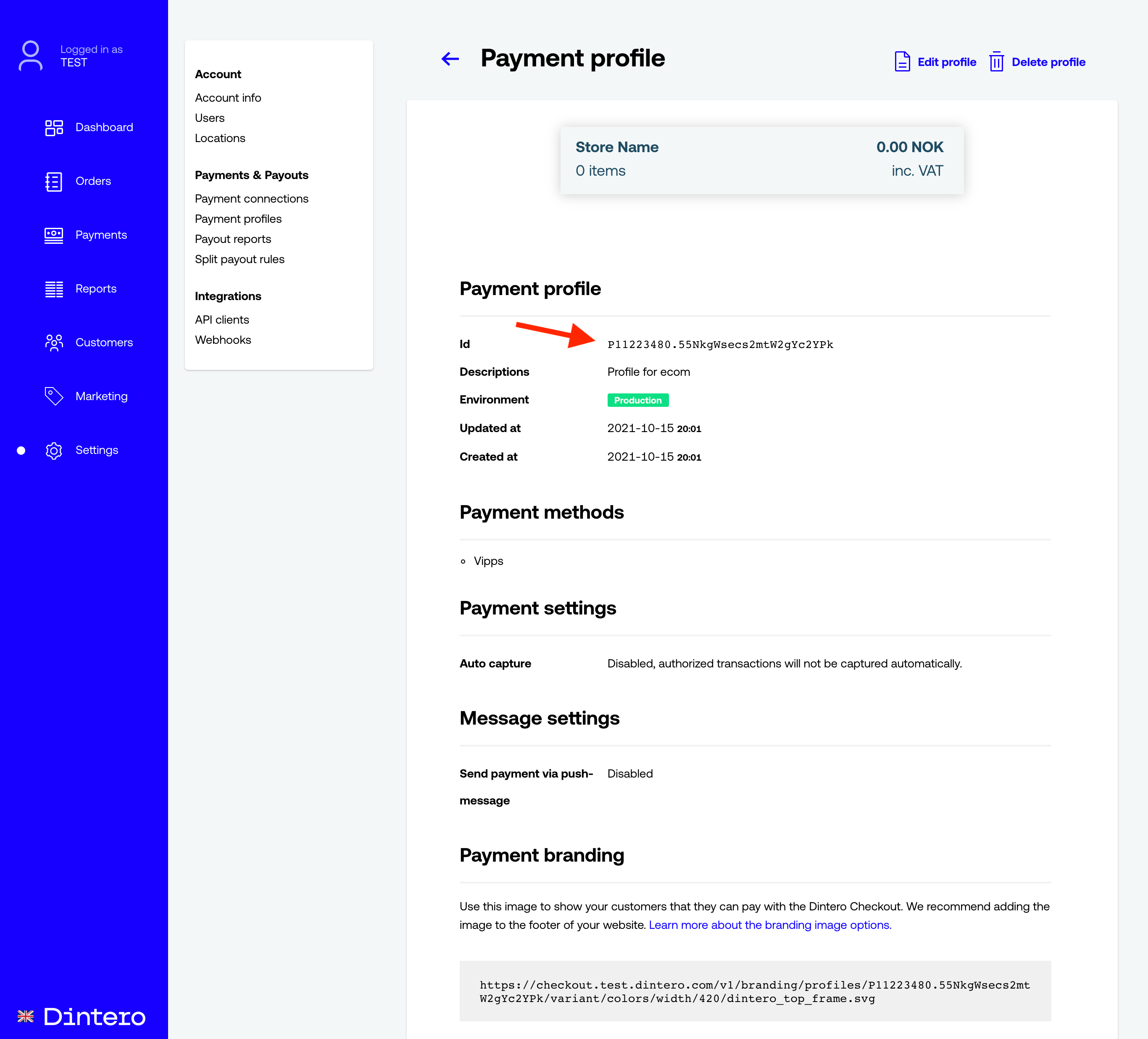 Contact us​
If you need help with the setup or have questions, please contact us:
Step 2 Alternative method: Configure Silent Touch via STConfig.xml​
Here is an example of the configuration.
<

OnlinePayment

>

 




    

<

OnlinePaymentType

>

Dintero

</

OnlinePaymentType

>

 




    

<

DinteroSettings

>

 




    

<

DinteroClientId

>

CY+IihdZo6i5oXLlNVw1H7Nf+CrYn5K95ZnbHCagAAmnctRu5objnXuslMR52QecVPtEB0VlaG1hckeE5LotfjtDnSZxcxz1g+UtDy/yu0hjzNCULpHPu+4dNF8DrZZBCe359mIF4j+5vI9n2khCMka+mK0skTpfiSZGrNk8YMs=

</

DinteroClientId

>

 




    

<

DinteroClientSecret

>

NjI1zBoqnTO+vAVe5qtt1ltd871WsvHupNJmk4faNFpFypv5c4TslUTkqGWFEOx91QcWugexPGjsS2cC6UjV9atkRWjiaSGMkcL8FRqXqgBML43+46RR3VARK7U+VgSb/2vjiL1BH7MmDb3QEGIzrZNsFCvlzVIPq9c/Jrtx7q0=

</

DinteroClientSecret

>

 




    

<

DinteroAccountId

>

P11112231

</

DinteroAccountId

>

 




    

<

DinteroProfileId

>

P11112231.46aEMiHdJsYt2aC135SLYR

</

DinteroProfileId

>

 




    

<

DinteroTokenUrl

>

https://api.dintero.com/v1

</

DinteroTokenUrl

>

 




    

<

DinteroCheckoutUrl

>

https://checkout.dintero.com/v1

</

DinteroCheckoutUrl

>

 




    

</

DinteroSettings

>




</

OnlinePayment

>



You also need to enable "Online betaling" (712) under <SupportedPaymentMethods>
Rename the "Online payment" button​
Create a text file called ResourceOverrides.txt in folder C:\Program Files (x86)\SilentTouch\Mods
online|Vipps




scoPaymentStepHeading|Dintero